Ortofon 2M Cartridges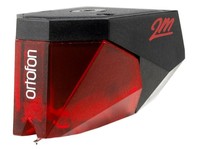 2M means MM, which is the abbreviation for moving magnet. The 2M Series is developed in conjunction with the Danish Industrial designer Møller Jensen Design. Inspired by the facets of a diamond, whose contours gracefully trace the grooves on a record's surface, the 2M's handsome elegance establishes a great combination of form and functionality.

Of course the 2M isn't just another pretty face. It has been engineered to the highest standards and is congruent with Ortofon's unrelenting commitment to providing the most precise and accurate reproduction possible without coloration.
Each of the 2M Series cartridges has its own individual sonic expression, and all five models together represent the ensemble of five classic variations: